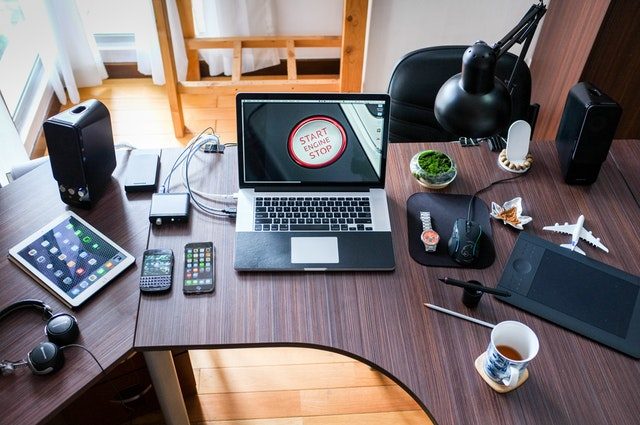 Are you looking to seamlessly integrate Cisco contact center into Salesforce using CTI (Computer Telephony Integration)? Integrating these two powerful tools can streamline your customer service capabilities and result in higher levels of efficiency. But the process can be complex and confusing, especially if you're just getting started.
That's why we're here to help! In this definitive guide, you'll learn how you can integrate Cisco contact center within Salesforce – giving your business an edge when it comes to customer support operations. Read on for more information about Salesforce CTI integration with Cisco contact center.
Overview of Salesforce CTI Integration
Salesforce CTI Integration is a complete and powerful solution to integrate your Cisco CCE/CCX into Salesforce. The omnichannel CTI adapter can improve your agent experience and make your customer interactions smoother. 
This integration offers various functionalities and flexibility that can help you make the most out of your current investments and resources, leading to improved results and business growth. The Salesforce CTI Integration is worth exploring if you want to enhance your customer service capabilities.
Best Way to Integrate Cisco Contact Center with Salesforce
If you want to integrate Cisco contact center with Salesforce, consider using b+s connects. This powerful tool developed by the innovative team at Bucher Suter provides seamless integration between these two systems, giving contact center agents access to the most up-to-date information about their customers right within the Salesforce platform. 
Using b+s connects, agents can access a customer's entire history, such as past interactions and preferences, prior to starting a chat or picking up the phone. This enables agents to offer tailored and speedy service right from the beginning. Don't let the complexities of integrating Cisco and Salesforce slow you down – with b+s connects, the process is simple, streamlined, and effective.
Benefits of CTI for Salesforce-Cisco Integration
Intelligent Routing
Intelligent Routing allows decision-makers to set and implement custom rules so that incoming calls are never left unanswered or directed to the wrong representative. 
This intelligent routing system uses data analytics and machine learning to sort through an immense amount of customer information and select the best possible agent to handle each call. This way, the customers receive the attention they need and are always satisfied with the service provided.
Multi-Tenant System 
Multi-Tenant System allows multiple users to access the system at once, without compromising data integrity. Because it is hosted in the cloud, there are no inconsistencies or conflicts caused by different versions of the software – everyone is operating on the same page, in real-time. This not only saves time and frustration, but also promotes collaboration and teamwork.
Improved Data Quality
Managing customer data requires high quality to avoid missed opportunities and costly mistakes. Salesforce CTI integration is a valuable tool to ensure accuracy. By integrating your phone system with your CRM, you can ensure that all customer interactions are automatically logged in your Salesforce account.
Saving time and improving data quality are the benefits of having accurate and up-to-date information. This helps in making better decisions and providing personalized service to customers.
Increased Customer Retention
To be successful in today's competitive market, it's crucial for businesses to maintain the loyalty of their customers. The most effective strategy to achieve this is by improving customer retention. Salesforce CTI integration assists you in achieving that goal. 
When your agents have easy access to customer information stored in Salesforce, they can address customer concerns promptly. This streamlined process leads to happier customers and helps you build stronger relationships with them over time, ultimately increasing customer retention rates.
How Bucher+Suter Has Helped Businesses with CTI
Republic Services, Inc. (RSI), the 2nd largest solid waste disposal provider in the US, faced numerous challenges with their customer service operations. They needed to reduce the number of dropped calls and customer hang-ups, decrease agent response times, and improve inter-agent communication. They asked Bucher+Suter for help with Salesforce CTI.
The team at Bucher+Suter implemented the solution, by utilizing b+s connects for CRM integration, allowing for screen pops at first call and offering real-time data about call center volume and agent availability. 
The results were impressive: fewer dropped calls, lower wait times in queues, better customer transfers, and more effective agents. Bucher+Suter's expertise helped RSI improve its customer service operations, leading to increased customer satisfaction.
The Future of Salesforce CTI Integration
As we move forward into the future of Salesforce CTI integration in contact centers, the market continues to grow and expand at a rapid pace. With an expected market size of over 5 billion dollars by the end of 2028, it is clear that businesses are recognizing the immense value of integrating CTI into their Salesforce systems. 
This technology not only streamlines communication processes, but it also provides real-time call data and analytics, empowering businesses to make data-driven decisions and improve customer satisfaction. The potential for growth and innovation in this market is exciting, and it will be interesting to see how businesses continue to leverage CTI integration to enhance their customer service operations in the years to come. 
Follow Technoroll for more!
Editorial Staff of the TechnoRoll, are a bunch of Tech Writers, who are writing on the trending topics related to technology news and gadgets reviews.