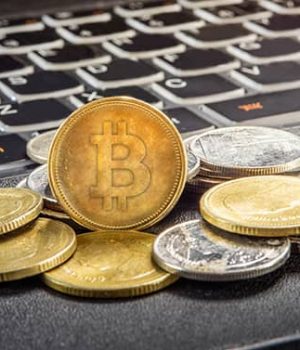 Trading in cryptocurrency can be risky, especially when you are not familiar with the basics. On one hand, you can make immense profits, but can also suffer huge losses. 
There are several things that you need to educate yourself about, including how to choose a reliable crypto exchange. 
Read to know more about what is a crypto exchange and how to choose one. 
What Is a Crypto Exchange?
Also known as digital currency exchange (DCE), a crypto exchange is a digital marketplace that allows investors to trade cryptocurrencies for other assets. These assets include other digital currencies or traditional fiat money. 
These exchanges act as an intermediary between a crypto buyer and seller and make money through transaction fees or commissions. 
There are two types of cryptocurrency exchanges. One, is a centralized exchange that functions as a third party between a seller and a buyer. They are usually controlled by a company hence considered to be more reliable. Some examples include Gemini, Kraken, GDAX, etc.
The second is a decentralized crypto exchange (DEX) that allows investors to conduct peer-to-peer transactions. However, a DEX doesn't allow the trading of fiat currency for crypto. Some examples of this include AirAwap, Blocknet, Barterdex, etc. 
How to Choose the Right Cryptocurrency Exchange?
Here are some important things to consider before selecting a crypto exchange:
Security
The exchange that you choose must be credible and authentic. This is the only way to ensure that your money is safe. There have been instances in the past about exchanges getting hacked or coins getting stolen by fraudsters. 
While no exchange is 100% safe, it helps to read the information provided by the respective exchanges about their security protocols. Read online reviews and investor experiences. The vintage of an exchange is also an indicator of its trustworthiness.
Easy Interface
Whether you are a seasoned crypto trader or a first-timer, an intuitive user interface always adds to the experience. Though the user interface is subjective and can never be standardized for 100% of the users, it does go a long way. 
An exchange must also be informative. This means that it must have educational videos, research papers, and other sources such as the best app for crypto trading in India for investors to utilize. 
Choice of Assets
Though almost all exchanges trade in Ethereum and Bitcoin, there are thousands of other currencies too in the market. Investors are willing to gain more exposure to other cryptos too. 
That's why it helps to know the coins in which the exchange trades. Binance is a popular exchange that trades in a huge number of currencies. Read this Binance review for more information about this exchange.
Fee Structure
It is essential to know what you will be charged while doing various activities on the exchange. A good exchange will list all the charges on its website. Don't miss to look for hidden charges and the fine print to avoid paying more than what you plan for.
Liquidity
Before trading, it is important to understand what is liquidity. This simply means that an exchange must have enough orders volume flowing through its books at any point in time. 
Liquidity is imperative to allow investors to trade whenever they wish to. To enjoy higher liquidity, an exchange must have a large number of users or larger trading volumes. In case there are a few users, it could mean that no one is willing to liquidate or acquire currency. Alternatively, fewer users may also drive prices up and lead to inflation.
Besides these essential factors, you must also consider things like customer support, method of purchase, and availability of a wallet before zeroing on to a crypto exchange. For more updated information on crypto exchanges and to invest your money in the right place, you can refer to reliable platforms like Coinswitch. 
Follow Technoroll for more!
Editorial Staff of the TechnoRoll, are a bunch of Tech Writers, who are writing on the trending topics related to technology news and gadgets reviews.