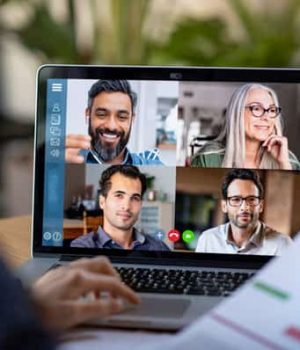 Thanks to advancements in technology and the rise of new streaming and meeting software, planning and attending events have changed drastically. These days, you can attend as many events as possible online without having to leave your home or office. 
As you plan your company's next virtual event, here are some things you need to consider. How will you retain your guest's attention and ensure that they are fulfilled and entertained? How do you achieve your event's goals on an online platform? This article will assist you by discussing a checklist you need to have during the planning stage. Read on for this insight.
Ensure your planning checklist has the following:
Relevant Topic
During your company's virtual event, the topic at hand should resonate with your target group. The aim is to keep the attendees interested and engaged as long as possible. 
Whatever topic you choose should be of interest to your audience. If it's an in-house virtual event, ensure the topic's bottom line aligns with the company's mission and vision. With such a plan, you'll spike interest for the audience to stay long enough to learn about these topics. To make things interesting, invite different speakers, especially those your target audience fancy or view as role models. The excitement alone will keep them glued to the virtual event.
Also, ensure the discussion you have will leave your audience better than they came; they need to get value from your virtual event.  
Technical Supplier
There are various platforms available that you can utilize based on the size of your event and the virtual corporate experiences you want to have. Some platforms handle large events better than others. It's wise to check out your options before committing to any virtual platform.
For one, it should be easy to utilize with minimal technicalities. Don't hesitate to seek referrals from other companies in your industry who've hosted virtual events before. They're much better placed to advise you on which platform to use. 
Besides the platform, it's essential to have a technical team on standby. This is because issues might arise, and you need to solve them promptly to ensure the continuity of your event. Once again, it's advisable to seek referrals on the suppliers to hire for your company's virtual event. In addition, ask to see a portfolio of the clients they've worked with before. If possible, ask to speak to these clients to get one-on-one feedback from them.
Feedback From Previous Event
With the occurrence of any event as a company, it's always good to seek feedback from the attendees. This information will give you insight into how the event was, the good things, and what you should improve on. In addition, since you were also part of the event, you must have noticed an issue or two. 
Therefore, before hosting your next company's virtual event, make sure you list all the things that failed or didn't work efficiently in the previous event. With the list, you can mitigate the issues in your forthcoming event to prevent repeating the same mistakes. This increases the chances of you hosting a successful virtual event in the future.
Guideline
Before starting any virtual event, it's essential to provide guidelines on the event. The instructions should include a step-by-step guide on how to join the meeting and the tools available during the event that they can utilize, such as chat tools. Also, the instructions should include the dos and don'ts of the event. For instance, everyone should turn off their mics to prevent disturbance during the event and allow for clarity in the discussions. 
There's a need to fill out a registration form in most cases, where the attendees give out their information. Ensure you provide the form early in advance before the event happens; the same happens to the other guidelines. This avoids a last-minute rush to register when your systems are packed, which might lead to website crashes, leaving most potential attendees out of the virtual event.
Easy To Use Tools
A virtual event means that everything happens online, and technology is used, from basic to complex systems. With you adopting all these tools, it's good to acknowledge that your target audience has varying technical capabilities. Some are technology savvy, while others only have basic knowledge. Either way, the technology you utilize for the virtual event should be easy to understand and enhance the user experience for all.
It's also important that the event is accessible on various gadgets, such as mobile phones, laptops, and tablets. Luckily, today's mobile event apps have beginner-friendly interfaces and options that ensure everyone is on the same track during your presentations. The aim is to accommodate everyone and have a wide audience.
Conclusion
With this article's information, you can now plan for your company's next virtual event without any worries. Be sure to incorporate these tips, and you won't leave out any of the crucial aspects of your virtual event. The major take-home is to use your target audience as the guiding principle. Your target group will help you choose the right topic and best tools to use for the event; these are the cornerstone of your event, even as others follow.
Follow Technoroll for more!
Editorial Staff of the TechnoRoll, are a bunch of Tech Writers, who are writing on the trending topics related to technology news and gadgets reviews.