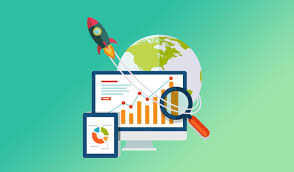 Call Boxes are one of the technologies residents should invest in; some are interrelated to old telephone lines, and some are modern and advanced. This information is perfect for you if you are here to read a quick guide about call boxes. If you are a beginner in acquiring these techy kinds of stuff, we guarantee you these call boxes are easy to operate as it is a user-friendly call box. One of the things that may cause a delay is choosing which call box is the best fit for your apartment, condominium, single-house community, multi-building, and any other establishment. These call boxes are life savers as they can benefit you and the outsiders who have their authorized access to you. But, in all honesty, we, as customers, want the best of ourselves. We want something that has excellent services and will perform a hundred percent of all its functionalities. Hence, we could only acquire what is the best if we reach the best and most trusted brands. 
Brands That Sell Call Boxes
1.) Swiftlane
Swiftlane is one of the most well-known brands and has established a title. Swiftlane covers almost all types of smart technologies. Their benefits are extensive and not limiting. Their technology could protect the security, offer efficient services, and many more features for the residents to experience. If you want to understand more about the brand and services, they have an accessible site for you to operate. Their site contains all their product and contact information, and you can also watch their live demos. 
Swiftlane's Call Boxes
It could also be considered a video intercom. It is an all-in-one service. It could do video calling through your mobile phone, and if you are not carrying a mobile phone, an option of directing the call to landlines and telephones are also available. 
Benefits of Swiftlane's Call Boxes
1.) Touchless Entry
Swiftlane has multiple ways of touchless access, and it does not require picking buttons or even inserting keys. 
a.) Face Unlock- All it requires is to register your face on the system, then place your face in front of the call box's camera.
b.) Mobile App Access-  Swiftlane has an app you can download and access on your phone. 
c.) Key Fob- Unlike traditional keys, no need to insert them. Just press the key fob, and it will grant you access.
2.) Visitor Access 
Swiftlane's feature, could benefit the outsiders like visitors and delivery drivers. If they ever need to communicate with you, they could do a call, and you could receive it wherever you are. Plus, in terms of security, there is an active camera outside which could get their physical identity, which is easier to acknowledge them.
3.) Resident's Access
Each owner will be the one who will operate the system to their preferences. Their methods of access are up to them. 
Overall, Swiftlane is an excellent brand, and it is continuously progressing. Lastly, their call boxes have different variants, and the prices vary. 
2.) Doorking
The brand is long-known, and people can also connect their call boxes on the internet connection or telephone landlines. Note that Doorkings's product is mainly known as a telephone entry system, as it does not cater to video calling services. No cameras, pure audio, and communication.  
One of the Features of DoorKing Call Box is:
1.) Audio Intercom that is Telephone Based
2.) An option of Cellular Based Connectivity
3.) Doorking's Callbox could collaborate with the internet lines
3.) ButterflyMX Intercom
Unlike, Doorking, ButterFly Mx could generate call boxes with visuals like a video intercom. Meaning a camera is equipped with the technology. Their starting price of intercom panels starts at $2995. 
One of the Features of ButterflyMXCall Box is:
1.) Could do access through mobile apps.
2.) Could generate QR Codes that residents can share with outsiders with authorized access.
3.) Residents can store photo audit logs
Follow Technoroll for more!
Editorial Staff of the TechnoRoll, are a bunch of Tech Writers, who are writing on the trending topics related to technology news and gadgets reviews.