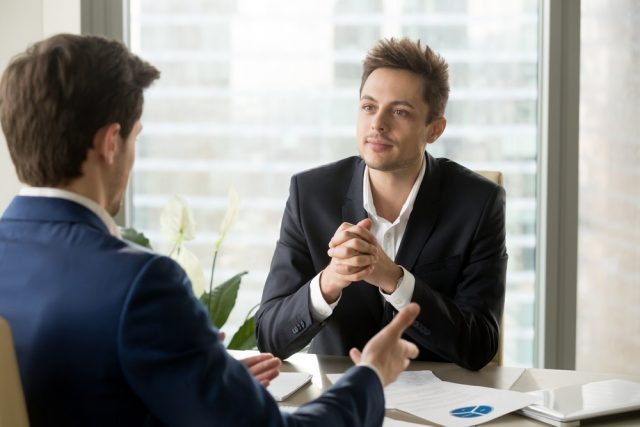 It doesn't matter what sector your company is in. At the end of the day, every business succeeds because of the people who work there, from those toiling behind the scenes to the boardroom shot-callers. However, employees get into the door and move up through Human Resources, so empowering your HR professionals helps bolster your company's foundations.
Modern software tools help them do their job better and in less time. Job description software can bring in the right people, keep them on track, and help everyone succeed.
Let's check out how it works.
Better Job Descriptions in Less Time
Job titles seldom reflect every aspect of a position. What are the key skills, experiences, and behaviors that make a person excel in a certain job?
HR professionals may struggle to nail these down quickly. At large organizations with many divisions, it's impossible to know the core traits needed to thrive in every job opening. In smaller, scrappier companies, employees are expected to be agile and potentially wear different hats. In both cases, it's hard for HR to write full and accurate job descriptions that get to the heart of the positions without wasting time.
Leading job description software comes with a database of core competency-based job descriptions your HR pros can use as they come or customize as needed. The software combines the distilled wisdom of HR professionals and the computing power of AI to give your company a major leg up in the hiring process.
Hiring the wrong person can be a major setback. You spend a lot of time and money on training and onboarding, only to pay a severance if it doesn't work out and begin the process from square one. 
There's nothing companies can't achieve when they assemble the right people. Job description software helps you identify the right people in less time and with less wasted energy. That's not all it does.
Job description software plays a crucial role in your organization long after attracting the best candidates to apply.
More Probing Job Interviews
Once you're face-to-face with the job candidate, what do you ask next? Job description software reuses the same core competencies in the job descriptions to create questions that align perfectly with the earlier process. Your HR teams will be armed with the right things to ask and won't have to waste time finding the questions.
Anybody can Google "interview questions for __ position." The questions job description software pose come from deeper considerations that professionals and AI agree matter most. There's a major difference between asking a reasonable question and asking the right one.
Getting great candidates for the interview is only the beginning. Hiring the right person means understanding how to ask and navigate the questions once they're there in front of you, not just sifting through a pile of resumes. 
Career Pathing
After the job interview, job description software stops playing a pivotal role in the organization, right? Wrong! From the time before the job interview to long after that employee retires, job description software performs critical services effortlessly. 
The behaviours, skills, and experiences reflected in the core competencies become the basis of evaluation for all employees. This arrangement helps everybody win; companies get employees who possess the right blend of skills, while each employee gets hired for abilities they possess and is assessed fairly and transparently. This level of clarity and agency helps employees feel deeper rooted in the company. 
They will feel valued because the institution genuinely does value what they bring to the table. Getting evaluated for precisely these skills gives them control over their career and personal finances. 
You don't need subjective criteria that defy quantification because career pathing answers these critical questions impartially. You'll better understand what every employee brings to their job, which helps them bring more. The software provides measurable targets employees must reach to attain their next promotion. With this type of clear data, they'll feel more in control of their work and home life.
Whether you're looking to boost the next campaign or make succession plans for years down the road, job description software can become the backbone of your operation. Plus, the company or institution can stitch together every employee's career trajectory to see today where it's headed in the future.
Job description software sounds like something designed to boost the interview process, but it aligns with all of your company's fundamental HR processes. It will help get the right people working for you, then keep them on track so they do well enough to get promoted and achieve more. Companies across sectors are struggling to find and retain talent, so getting an HR boost can help more than you think. The right people working as a team can accomplish anything, but job description software helps you find the right people sooner without costly missteps. 
Follow Technoroll for more!
Editorial Staff of the TechnoRoll, are a bunch of Tech Writers, who are writing on the trending topics related to technology news and gadgets reviews.