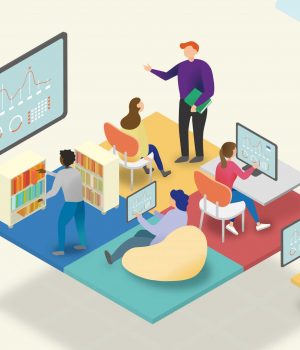 Selecting a sofa set for your living room can be overwhelming. There are varieties of sofa sets available in different sizes, colours, designs and textures. You must look for couches that provide enough sitting space, provide multiple styling options, and match the aesthetics of your living room. 
Having a sofa that can accommodate more people has many benefits. For one thing, it's convenient especially if you are entertaining guests or your friends come over, it's nice to have a place to sit that can accommodate everyone comfortably. This article illustrates the benefits of if you buy 3 seater sofa.
Advantages of buying a 3 seater sofa 
More people can fit in comfortably 
The primary benefit of having a 3 seater sofa is that it gives you more room for people to spread out. You don't have to worry about additional seating arrangements, it provides enough space for guests to sit down comfortably. This means that if you have friends over for dinner or drinks, you can put them all together in one big group by cramping them next to each other. 
This makes the extra sitting space ideal for big families with kids or other family members. Furthermore, it gives plenty of room to use as a sleeping couch if you are hosting guests or friends for a sleepover. You can lay down on them if you need a soft and comfy place to relax.
Cost-efficient and affordable 
Another benefit of having a 3 seater sofa is that it's often more affordable than other types of sofas. You can buy them at budget-friendly rates. You won't need to spend as much money on furniture if you are looking at getting a couch this big because it's made from quality materials that last for a longer period. 
Moreover, it is big enough to accommodate more people, so you don't have to worry about buying any additional furniture which makes these sofa sets cost-effective. You will have enough space to fit everyone comfortably. 
Better comfort and relaxation
Many people who work from home prefer buying 3 seater sofa sets as they provide better comfort and relaxation than regular couches or chairs, to work on. They are spacious enough and allow you to improve your posture while sitting. You will be able to relax better without having to worry about hurting yourself on the backside of the couch or chair. You don't have to compromise and sit comfortably while watching your favourite movies with family and friends. 
Easy to clean and less maintenance
Another reason that makes 3 seater sofa sets better than single seater couch sets or chairs is that they don't require as much maintenance as some other types of furniture do. You don't need to worry about getting stains out or scrubbing off dust every day because this type of sofa doesn't need much cleaning or maintenance. 
You can clean them at your convenience once in one or two weeks to keep them clean and tidy. They are easier to clean than other types of furniture and require less attention during cleaning. 
Variety of styling options
One of the most important things about having a sofa is how it looks in your living room.  3 seater sofa sets are better and allow you to style your living room with multiple options. You can choose whichever style you want and it will blend in with your existing decor and furniture. 
You don't have to choose between being able to sit comfortably or having extra seating space, a 3 seater sofa can handle both. Furthermore, it also makes your living room look more inviting and spacious than it would with just two chairs in a row. 
Aesthetic appeal
Another common reason why most people tend to look for 3 seater sofa sets is that they provide better aesthetic appeal to the living room than single seater or couple sofa sets. These types of couches provide a more uniform look in your living room and make it look aesthetic with other living room decors. 
The Bottom-line
Having a 3 seater sofa can be a great choice for your living room. They are extremely useful and can be used for different purposes. It is a versatile piece of furniture and popular with families that require more seating options. 
They are comfortable and relaxing and worth the extra space. These were the benefits of having a spacious couch in your living room. You can consider these features before selecting the right size for your new couch. 
Follow Technoroll for more!