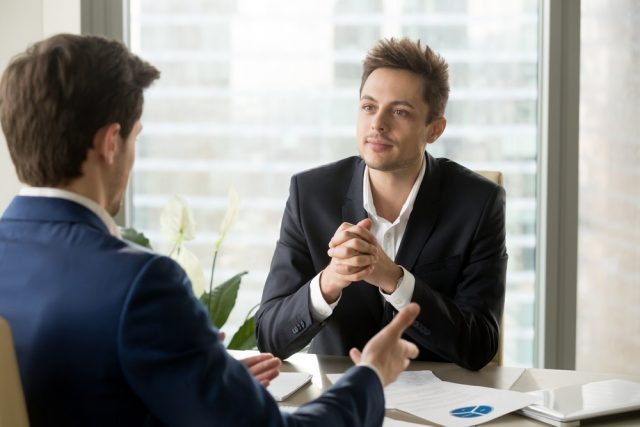 With businesses around the world no longer sticking to the 9-5 grind amid the COVID-19 pandemic, it's now more important than ever before to give employees the tools they need for flexible working.
So what is the best tool businesses can utilise to ensure remote and global teams work together, share information and communicate with ease?    
Enter: Microsoft Teams. The cloud service brings people together no matter where they are in the world through seamless remote connectivity and collaboration.
With that in mind, we've rounded up some hidden Microsoft Teams features which can strengthen your business' communication skills and productivity levels.
Microsoft Teams For Remote Working
Microsoft Teams is one of the greatest tools out there for remote working due to its on-the-go philosophy.
From the ability to share your thoughts and ideas in group or private chats to video conference calls for up to 1,000 people, we've rounded up five handy Microsoft Teams features you can use to improve remote working methods.
Filter Personal And Business Messages
It can prove difficult to stay on top of messages when you are trying to work whilst also keeping an eye on your active chat feed. 
Thankfully, you can easily organise messages and personal lists using the activity filter – a great way to keep on top of your to-do list whilst away from your desk.
Handy Microsoft Teams Shortcuts
It has never been easier to save time at work, as Future Computers has discovered a number of great keyboard shortcuts that you can use on the platform.
To open a new chat: Ctrl + 1

To open calls: Ctrl + 5

To open files: Ctrl + 6

To accept a video call: Ctrl + Shift + A

To start a video call: Ctrl + Shift + U

To decline a call: Ctrl + Shift + D
Another top tip for saving time when using Microsoft Teams is utilising the slash command button. To see how you can use the shortcut, simply type a forward slash (/) into the search bar to see a list of options.
Please see a handful of suggestions below:
Set your status to available: /available 

Set your status to busy: /busy

See someone's activity: /activity

Call someone: /call

Chat to someone: /chat
Bookmark Specific Content To Save Time
When you're working on the go, bookmarking specific messages can help save time. All you need to do is click the three dots next to any message within a Microsoft Teams channel.
Select the option to 'save this message' and this will bookmark the chat. You will be able to access the message whenever you like by clicking your profile icon and selecting 'saved'. 
All previous bookmarked items will also appear under here – great for when you're between desks.
Cloud Recording
It can prove difficult to take notes whilst participating in a conference call, especially when you're multitasking or on the go. 
Thankfully, you can capture – and save – meetings and group calls for future reference through cloud meeting recording.
The digital record will then be stored in Microsoft Stream where users can share the clip securely throughout the business when needed. 
Immersive Reader
If you're using multiple screens or are struggling to concentrate when working from home, Immersive Reader is a great tool to utilise.
Designed to increase productivity, the hidden feature will display and speak the text out loud. 
To use the helpful tool, simply hover over a message with your cursor and select 'more options', then 'immersive reader'. Click 'play' to hear the words out loud. 
Microsoft Teams For Collaboration
The Microsoft collaboration platform enables businesses to work together smoothly courtesy of conference calls on the go, live meetings and shareable files.
To help you get the most from Microsoft Teams, here are three features which will make collaboration between colleagues seamless from bots to the VoIP phone system.
Microsoft Teams Bots
Microsoft Teams is also home to a number of bots designed to help colleagues collaborate with ease. 
For instance, Polly is a quick way to make decisions by gathering vital feedback from other members of the team using a poll. 
Meanwhile, the Stats bot will deliver scheduled reports via courses such as Google Analytics making it easier for workers to track progress. 
Another popular option is Workbot which is designed to approve workflows and manage everyday tasks such as requests for IT assistance, expense approvals and monitor sales targets. 
VoIP Phone System For Small Businesses
Sometimes a Slack message isn't enough and picking up the phone will save valuable employee time and energy. That's where VoIP solutions come in to play.
It doesn't matter whether you have a Windows PC, iPhone or Google Android, anyone within the business can make a call to a fellow team member. As long as you have internet connection, you can stay in touch with colleagues no matter what time it is or where you are in the world. 
If this sounds like something your company would utilise, you can even add calling plans to fit your business needs. Calling plans take teams calling to the next level and allow you to make calls on the normal phone networks for local, national, mobile or international calls.
Connect With Clients
Do you need to connect with potential clients or freelancers? You don't need to be a member of Microsoft Teams to connect, as anyone with an email account can join a chat and meetings.
Once you enable guest access, team owners can adjust rules and permissions to protect private company data and information.
Future Computers is an Australian business which offers IT solutions in Townsville, Cairns and surrounding areas. Our team manages the entire lifecycle of your company's technologies from initial planning and design through to installation and ongoing support.
Visit our website for more easy-to-follow tips on using Microsoft Teams from using the service to improve remote working to its place in streamlining business collaboration. 
Author Bio
Andrew Bischof is the Owner/Director of Future Computers, an IT solutions provider in North Queensland. His dream of working in IT became a reality when he moved to Cairns and took over Future Computers in 2003. Since then, he has been providing IT Solutions in Townsville, Cairns and North Queensland. His goal is to provide clients with IT solutions that surprise, inspire and delight.