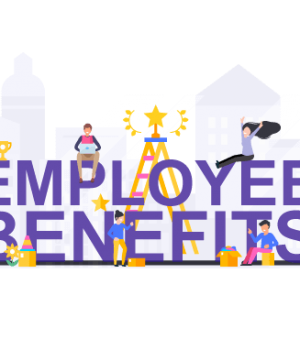 Depending on the policy of the company, employee benefits can be either offered under a labor agreement or at the free will of the employer.
1.Dental Care Plan Coverage:
The company buys insurance that covers a part of the cost for dental care and treatments of the employee. The type of dental care treatments and procedures included in the plan depends on the company's policy.
2.Healthcare Plan:
The company buys insurance to cover part of the cost for healthcare, the level of coverage depends upon the chosen plan, visit Medicsupps.com for more information on the type of plans offered.
3.Paid Leave For Holidays:
There's no law to force employers to grant their employees paid leave for holidays. Nevertheless, some employers allow their employees to take holidays, either paid or unpaid. Some pay their employees to work on holidays.
4.Salary Raises:
Some employers increase the salaries of their employees every year to keep pace with the inflation rates. Also, many of them offer some of their employee's various incentives that allow the best performers to earn more. One of the most common incentive pay forms is the commission and it has the role to stimulate the employee to upsell customers in order to earn more money.
5.Severance Pay:
There's no law stating that employers have to pay severance to their employees in the event of laying them off due to downsizing. Nevertheless, many employers feel the urge to help these people make ends meet until they find another job. Therefore, they provide severance pay and benefits to these individuals.
6.Flexible Work Schedules And Breaks:
Out of the desire to attract top performers, some employees offer flexible work schedules with a minimum of 30 minutes of breaks. Also, many employees agree to compensate their employees for the time spent with prospects or customers outside regular working hours.
7.Hazard Pay:
Military, constructions and security are only a few of the areas that present higher risks for employees. Some companies decide to provide hazard pay to their employees who need to work in unsafe or hazardous conditions. Construction workers having to climb to extreme heights are only one of the examples.
8.College Debt Help:
As the student debt crisis becomes more and more severe, some employers help their employees by offering them debt repayment assistance.
---
For more articles, follow my blog, Technoroll