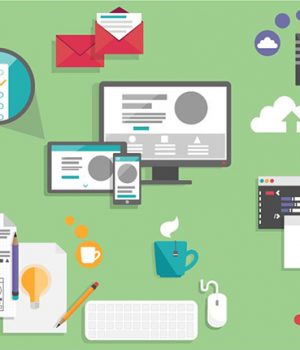 Have you developed a product that you think is fantastic? Once you have designed and manufactured your product and found suppliers of stock, you will need to find a customer base. One of the best ways to find a customer base for your product is to get your product stocked by online retailers. Many online retailers attract millions of visitors a day from around the world, so using these platforms can bring an unprecedented amount of attention (and hopefully, sales). Here are five of the retailers that it is most worthwhile to get your product on.
Amazon
Unless you have been living under a rock for the last couple of decades, you will be familiar with Amazon. Although the multi-billion-dollar company has branched out into TV and movie streaming, audiobooks, original product development, and various other avenues, its status as the most popular online retailer remain, and it is by a significant distance the most-visited and the most-profitable online retail site.
Although selling on Amazon means that you will have plenty of competition, using an Amazon Advertising Agency to help you with marketing your product on the site can give you a competitive edge in this market.
eBay 
While eBay originally rose to prominence as an online auction site that specialized in enabling users to sell and bid on preowned items, it has now developed into a prominent market for trading in brand new items and making quick sales. You can still bid on items in the traditional auction format, however, the "Buy it Now" feature has become increasingly popular and established the site as a major force in online retail.
Walmart
While Walmart, the world's biggest retail company, is most famous for its physical stores (of which there are over 10,000 across 25 different countries), it is also a major player in the online retail sector. If you can get your product stocked by Walmart, this would undeniably be a massive boost to your business.
Target
Similar to Walmart, Target is a US-based retailer of almost any kind of product imaginable, and also has a booming online store. Target's ultra-fast same-day delivery has made it a recent contender for the online retail crown.
Macy's
Although the famous Macy's US department store chain is most well-known as a fashion retailer, it also stocks a range of other types of products, and its online stores are no exception. If your product is related to clothing, shoes, watches, home décor, bed, and bath, or many more types of product, then getting it stocked at Macy's is highly recommended.
In order to get your product stocked by an online retailer, you may need to contact that retailer and abide by the specific terms and conditions of that company. It is likely that the platform itself will take a percentage of commission from your product's sales, although the significant increase in sales that this can lead to usually makes this more than worthwhile for your business!
Bio:
Ryan Flannagan is the Founder & CEO of NuancedMedia, an international eCommerce marketing agency specializing in Amazon. Nuanced has sold $100s of Millions online and Ryan has built a client base representing a total revenue of over 1.5 billion dollars. Ryan is a published author and has been quoted by a number of media sources such as BuzzFeed and Modern Retail. To connect with Ryan, check out @Ryanflannagan on Twitter or via Linkedin
Follow Technoroll for more informative articles.