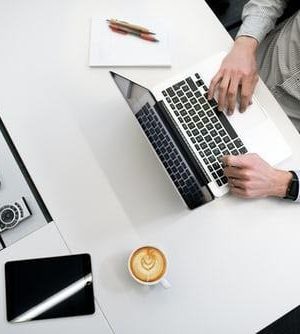 Which is the best media player for Windows 10 PC — If you're looking for an answer to this question, you're at the right place.
What should I expect from a great Windows 10 media player?
There are tons of software available for the Windows platform, hence choosing the right one for your computer isn't an easy task. Also, with the increasing number of newer media formats, not all free media players are capable of running all popular file formats like MKV, FLV, AVI, MP4, MOV, etc.
Apart from being a feature-rich software, a great media player also needs to be simple, intuitive, and lightweight. If we take these factors into account, players like VLC, GOM, Media Player Classic, etc., are recommended. But, what about their features?
That's why very often people send us emails asking the question, "Which is the best media player for Windows?" This has prompted me to prepare a list of the best free media players for Windows operating system.
Just in case, you also want to check out our previous lists of top video players for Android and Linux.
12 Best Media Players for Windows 10 (2020)
VLC Media Player
PotPlayer
Elmedia Player
Media Player Classic – Home Cinema
ACG Player
GOM Media Player
DivX Player
Kodi
Plex
5KPlayer
MediaMonkey
Movies and TV
Filmora Wondershare
1. VLC Media Player
Whenever we start any discussion on the best media players in 2020 and how great they are, the name VLC automatically comes at the top. But why is it so? What's the reason behind its massive popularity?
VLC Media Player is a free and open-source media player that's available for all popular platforms. Created by the VideoLAN project, VLC Media Player is known to support a vast number of audio and video compression methods and file formats. Over the years, VLC has earned the reputation of being the "play everything".
VLC is one of the best PC media players due to its fast and simple nature that doesn't involve any painstaking steps. The software also features different customization options that can help you improve your viewing experience and change the look of the player. It's also often used as a streaming media player to fetch videos from popular sites like YouTube.
This amazing Windows Media Player alternative also receives frequent updates and has a large user community. It runs on all Windows versions, from Windows 10 to Windows XP SP3. From time-to-time, this free movie player keeps receiving new features and updates. You can also check out our dedicated article on VLC tricks.
What sets VLC apart?
Free and open source
Plays almost anything
Available on almost all platforms
Supported Platforms: Windows 10, Windows 8.1, Windows 7, Windows Vista, Windows XP
2. PotPlayer
PotPlayer has tons of features and specialties that can easily give VLC a run for its money. This video player for PC is developed by a South Korean internet company named Kakao.
It comes with a wide range of customization options that enable you to personalize the software. Using techniques like CUDA, QuickSync, and DXVA, PotPlayer can deliver maximum performance and a lightweight experience. That's why PotPlayer is the second-best media player on the list.
Compared to VLC, PotPlayer might be less popular, but it supports even more file types. It goes without saying that it's a great player for MP4/FLV/AVI/MKV files, which are very common. You have the option to choose between sound cards, bookmark your favorite scenes and preview them, and a lot more.
The video player for PC can also play 3D videos and supports various types of 3D glasses. It also comes with lots of built-in keyboard shortcuts and hotkeys. But, what makes VLC more popular than PotPlayer?
Well, for most of the users, the long list of features and settings might be just too much. Also, PotPlayer is limited to Windows. Overall, PotPlayer is one of the best media players around if you want to ditch VLC Media Player.
Why use PotPlayer?
Attractive interface
Better audio performance
Tons of customization options
Supported Platforms: Windows 10, Windows 8.1, Windows 7, Windows Vista, Windows XP
3. Elmedia Player
Elmedia Player is another great and best mac video player that possesses the ability to play almost all mainstream video and audio files. As it has an inbuilt codec for mac, users don't need to look for any different codecs.
To increase its compatibility even further, you can add external codecs. With support for 3D, 4K, UHD support, users can enjoy high definition videos on their devices.
Elmedia Player Player is also known for its wide range of support for formats. Users have lots of choices when it comes to audio and video effects, which makes sure that you don't have a dearth of any feature or support.
You can choose the parts of videos as favorites, make them repeat, remap the keys for remote interface, etc. You also get the feature of editing subtitles right inside the player.
4. Media Player Classic – Home Cinema
Just as its name signifies, Media Player Classic is a classic media player that was bound to feature in our list of the best media players for 2020. Built after the halted development of the original Media Player Classic, the Home Cinema version is an effort made by the community of its fans.
Together, the developers have improved the older version and made speedy and lightweight software. The other fork of the original Media Player Classic is Black Edition. If we compare both of them, Home Cinema ranks better and keeps improving its feature set to rank among the top Windows 10 media players.
Talking about all the fancy features, just like other software on this list, Media Player Classic doesn't come loaded. But, that doesn't mean that it's going to disappoint you. This free multimedia player can be used even on your old computer without any hassle. The Media Player Classic is a great Windows 10 Media Player alternative. It also doubles up as a free DVD player for Windows 10, provides subtitle download options, Skype integration, etc.
Why Use MPC?
Supports even more formats than VLC
Better audio performance
More responsive than others
Supported Platforms: Windows 10, Windows 8.1, Windows 7, Windows Vista, Windows XP
5. ACG Player
If you're looking for a UWP media player app for Windows 10 that's clean-looking; it's time to stop your search because ACG Player could be your final choice. It ranks among the best video player apps because of its lightweight nature.
ACG Player has all the essential features, like audio and video effects, music visualizer, art font subtitle, gesture control, background music, etc. ACG Player supports most media codecs out-of-the-box and follows a no-nonsense policy.
It also supports playback from external devices, files, and discs. An even more lightweight version of ACG Player is available in the form of Ax-Lite, which is its faster version without some features.  You can find the ACG player on the Windows App Store. Do give it a try for its clean and zippy interface?
What's special about ACG Player?
Lightweight experience
Touch gestures and interface
Minimalist design
Supported Platforms: Windows 10
6. GOM Media Player
GOM Player, or Gretech Online Movie Player, is a completely free Windows media player alternative that comes with inbuilt support for the most popular video and audio formats. That means it can play all the most popular video formats like AVI, MKV, MP4, FLV, MOV, etc.
It has all the basic functionalities that come loaded with other popular PC media players. But GOM Player comes with lots of advanced features like A-B repeat, Media Player Capture, speed control, audio/video effects, screen capture, etc. It also gives you a choice to change skins and make the whole look of GOM Player highly customized.
Using GOM's own library, you can download lots of subtitles to enjoy movies and TV shows in your preferred language. You can also link this awesome media player for Windows 10 with the vast database of OpenSubtitles.org.
It could be possible that this media player software might not support some uncommon types right away. For those scenarios, GOM Player's Codec Finder service will let you search for the missing codec. GOM Player for Windows supports a wide range of operating systems, ranging from Windows 10 to Windows XP SP3.
Why use GOME Player?
Codec and subtitle finder
Clean, colorful interface
Supported Platforms: Windows 10, Windows 8.1, Windows 7
7. DivX Player
The #7 entry on our list of best media players in 2020 for Windows 10 is DivX Player. It calls itself the first of its kind media player that offers free HEVC playback. It goes without saying that DivX player is optimized for playing video files in the most popular formats like MP4, MKV, DivX, and AVI.
You can also enjoy UltraHD (4K) playback with this popular and useful media player. DivX also acts as a streaming media player that lets you stream music, video, and photos to any DLNA-compatible device.
Furthermore, DivX player comes with advanced features like Trick Play, which lets you jump to your favorite scenes easily. With the support for Chapter Points, you can simply play different scenes.
Its smart media library keeps track of the private as well as purchased video content. The support for multiple audio means that you can switch among different soundtracks without hassle. With its Resume Play feature, you can simply jump to the point where you left off.
Why use the DivX player?
Full of features
DivX To Go feature
DLNA streaming support is great
Supported Platforms: Windows 10, Windows 8.1, Windows 7, Windows Vista, Windows XP
8. Kodi
Kodi, formerly called XBMC, is another free and open-source media player on our list. It's a highly customizable media player that you can use on your laptop or desktop to get a media center-like experience. Just in case you're missing Windows Media Center on Windows 10, Kodi is a great alternative.
Kodi is a powerful contender for the top media player for streaming and is even better if you're using it with an external, larger display because of its 10-foot user interface. In the recent past, Kodi has been in the headlines due to pre-loaded Kodi boxes and add-ons that support piracy.
Kodi plays almost all popular video and music formats, podcasts, and other digital media stored locally or on the internet. Initially, Kodi was developed independently and called Xbox Media Center for the 1st gen Xbox gaming console. This recommended media player also has plug-ins that can be used to expand its features and include functionalities like Netflix, YouTube, Hulu, Veoh, etc. Kodi's source code is open source and developed by a global community of unpaid volunteers.
Why prefer Kodi?
Media center experience
Content streaming
TV interface
Supported Platforms: Windows 10, Windows 8.1, Windows 7
9. Plex
Plex lets you easily take care of your large media collection, which can include anything like videos, TV shows, movies, photos, personal videos, and music, etc. It organizes your collections and makes it look great. With its easy-share nature, you can pick and choose what to make public and give your family access.
However, Plex highlight is the ad-supported free streaming service that offers free movies and TV shows from major studios such as Warner Bros,  Lionsgate, MGM, etc.
Apart from that, the video player for PC supports almost all file types, including hi-fi music and video formats. As it's Chromecast supported, you can cast the videos on your larger TV screen.
You can also use the Plex app on your phone or tablet to take control of your player. Use this app to streamline your video content library and get the advantage of a feature-rich video media player as well.
Why use Plex?
Media management
Takes care of metadata
Most platforms are supported
Supported Platforms: Windows 10, Windows 8.1, Windows 7
10. 5KPlayer
5KPlayer is another Windows 10 Media Player that is worth mentioning on the list. As the name might suggest, it is a top-rated video player for Windows 10 as it's extremely compatible with various video codecs and formats. It claims to play almost all kinds of videos and music without any plug-ins, and it actually delivers.
The user interface of the 5KPlayer is very clean and simple. It's also known for its more streaming options. 5KPlayer also lets you import videos and music from websites like YouTube, Facebook, Vimeo, MTV, etc. It's compatible with common formats like MP4, MOV, M4V, MP3, AAC, etc.
Why use 5KPlayer?
Built-in AirPlay support
Video downloader for many video sites
Supported Platforms: Windows 10, Windows 8.1, Windows 7
11. MediaMonkey
This one is the latest addition to the free media players for Windows 10 – MediaMonkey. Also commonly called MMW (MediaMonkey for Windows), this freemium software is known to provide a helping hand to people who wish to keep their music organized.
Just like other notable movie players, MediaMonkey for Windows PC comes with the ability to extend the functionality with the help of plugins. You can use them to make the look of the player more appealing, enhance device support and playback, and newer music discovery features.
MediaMonkey's best features?
Intelligent file tagging
Heavily configurable
Supported Platforms: Windows 10, Windows 8.1, Windows 7
12. Movies and TV
Last but not least, Windows 10 in-house media player called "Movies and TV". The video player has a minimalistic elegant look that helps in managing personal videos on the PC.
Of course, the Windows video player certainly lacks a few features that you would find elsewhere. However, it does offer some unique features such as support for Xbox, media sync to view content on the mobile app
Other than that, it features a mini mode where videos always stay on top while multitasking. Moreover, it supports quite a few formats, including 360 videos.
So, which free media player is best in your eyes? Which one do you use to enjoy movies and other media content? Don't forget to share your views and become a part of the discussion.
When it comes to free video editing software, Filmora is about as multi-faceted as they come. Filmora is Wondershare's standard, simple, high-quality video editing offering; but Wondershare also offers FilmoraGo (for mobile editing) and Filmora Scrn (for screen recording and editing). The design is intuitive and easy to use and comes replete with filters, overlays, motion elements, transitions, and a small selection of royalty-free music. Here are a few more of the "basics" Filmora offers: